Lenovo VIBE Band VB10 hands-on
1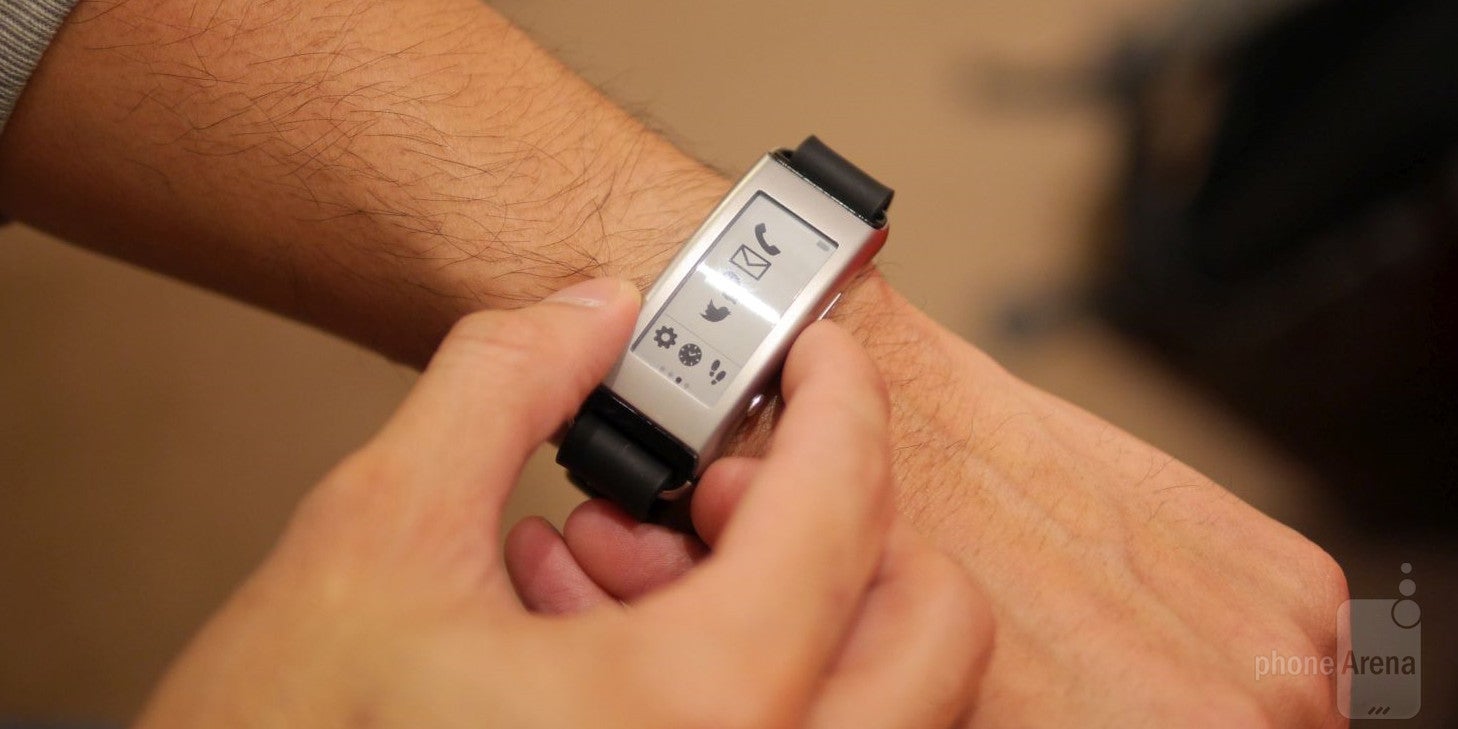 Why aren't we surprised to find out that Lenovo has entered the wearable space? Everyone, and we mean everyone, has decided to enter the fitness tracking and wearable space. With the Lenovo VIBE Band VB10, it goes in a totally different direction than what we see from the other players, as it's distinctively different for packing along an E Ink display.
Let's talk about its design first, which we have to say is arguably one of the ugliest we've seen in recent memory. It really reminds us of some cheap knock off of some sort, as everything about it is unsavory. Firstly, the shell of the tracking unit is made out of this cheap feeling plastic material – giving it a hollow feel. It's not particularly ergonomic as well, which doesn't help either when the rubberized band itself also has a cheap, inferior feel to it.
The main highlight of the Lenovo VIBE Band VB10 is the 1.43-inch 296 x 128 E Ink display, one that alleges to provide longer-than-normal battery life. Well, Lenovo has it rated to deliver up to 7 days of battery, which is fine and dandy, but we know of several other fitness trackers that have similar ratings. Pressing on the button on the side of the unit cycles through the various modes, where we can view relevant data such as steps taken, SMS notifications, calories burned, and the time & date. Since it relies on an E Ink display, it constantly refreshes before it's able to display something else. One thoughtful thing to bear in mind is the standard microUSB port on its side to charge its internal battery, so there's no proprietary thing like other models.
As it currently stands, the Lenovo VIBE Band VB10 will be making its way overseas starting in April 2015 – where it's anticipated to be selling for approximately $89. That's pretty cheap, but trust us, we can totally tell that the pricing is more than justified. Sure, it has an IPX7 rating to make it water proof in up to 1 meter of water for 30 minutes, but its design and construction still gives it a cheap finish. In addition, it's only compatible with Android smartphones and connects via Bluetooth. It's a tough market to be in, that's for sure, but Lenovo's offering is a bit tepid in contrast to the richer offerings from its rivals.