Lenovo CEO claims he can put Motorola in the black in just a few quarters
19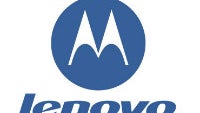 Lenovo obviously believes that it is a good idea to purchase Motorola or else the Chinese company wouldn't have agreed to the deal with Google in the first place. We've talked about
why we think
Lenovo made the deal, but now Lenovo is explaining more about its rationale, and how it expects to be able to bring Motorola back to profitability in less than one year.
Lenovo CEO Yang Yuanqing spoke to both
Bloomberg
and
The Wall Street Journal
to explain more about the plans and expectations. The prevailing theory was that Lenovo's success in Asia would be combined with Motorola's brand power in North America and Europe to create a global powerhouse. That is certainly part of the idea, but it seems that Yuanqing also has plans to reintroduce the Motorola brand to China and emerging markets. Of course, Motorola has already begun its move into emerging markets with the Moto G, and Lenovo doesn't want to interrupt those plans, but to expand on them.
Lenovo will not be abandoning the premium market either. Lenovo obviously is banking on the brand name of Motorola to be worth the majority of the $2.91 billion it spent on acquiring the company, and it knows how much money Motorola has lost for Google (almost $2.4 billion in less than two years of operation). But, Lenovo is confident that it can lower material costs and supply chain, "turn around" Motorola in just a couple quarters, and make the company profitable again in the end.
We assume that at the very least Google believes in Lenovo's plans, which is why it agreed to sell Motorola in the first place, but it certainly won't be an easy route. And, it is hard to believe that Lenovo would be able to both make Motorola profitable that quickly while holding true to the plans that Motorola began while it was a Google company. Most notably, it is hard to imagine the Moto Maker customization plans being a part of such a quick turn-around, but we'll have to see.