Lehman Aviation has an aerial accessory for your Nokia Lumia 1020
16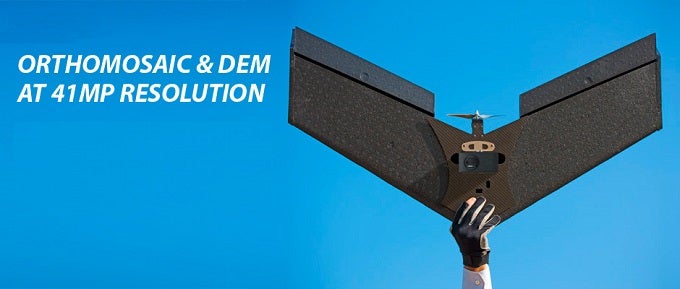 So you have your mind set to pick up a game-changing
Nokia Lumia 1020
as soon as it is available and you are thinking about all the cool things you might be able to accomplish with the stunning camera that is the centerpiece of the device.
If you watched the presentation by Nokia yesterday
, you will remember Nokia's CEO Stephen Elop sharing some of the photographs that were taken from a helicopter flying around New York City. As he zoomed in on the photos, they managed to reveal quite a bit of detail. The detail is not bad at all given the distance and movement that can be experienced during flight.
Let us suppose that you would like to get some aerial high-definition imagery of your own. Well if you are not afraid to make the investment, Lehmann Aviation has a purpose built, autonomous Unmanned Aerial Vehicle (UAV) designed to use the Lumia 1020 in conjunction with a Windows 8 powered tablet.
The
LA300
weighs less than a kilogram (2.2 pounds) and has a 92cm wingspan (roughly 1 yard). It is made to withstand harsh temperature environments (-25C/-13F to 60C/140F) and winds up to 35km/h (21mph). No doubt, this is a professional grade device.
The LA300 has a 15km range (9.3 miles) and using Lehmann's OperationCenter app for Windows 8, you program the route you want the UAV to take and take advantage of the Lumia 1020's camera. This is not just an expensive toy (though it could be if you want), this is also a tool which will certainly come in handy for those that want to survey vast tracts of land and geotag the whole thing to boot.
Did we say this was expensive? Well it depends on what you want to use it for, but yes, high-quality, limited volume products like this tend to be pricey. The LA300
starts at €4,990
($6,520). Yep, that is not cheap by any stretch, but nor are you buying some Styrofoam wing with a rubber band to hold your phone and a wind-up propeller.
Thanks for the tip Rodney!

source:
Lehmann Aviation