Legal troubles? Samsung spent 500% more on lobbying in 2012
15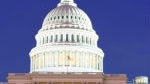 Let's be honest, business is much easier when the laws of the land go in your favor. So, many big companies spend quite a bit of money on lobbying in order to get various branches of government to support their interests. Samsung has been having a number of legal problems recently, and probably wants to see some changes in patent law, and a new report says that Samsung spent 500% more on lobbying in 2012 than 2011.
Companies are legally required to disclose lobbying efforts, and Samsung's disclosure form shows that the company spent money trying to influence the federal government on issues ranging from intellectual-property infringement (that was a given) to telecommunications infrastructure and antidumping legislation. In total, Samsung spent $900,000 which is a big jump from the $150,000 it spent in 2011.
Of course, that's a paltry sum compared to Apple, which spent about $1.8 million, and Google, which spent over $18 million on lobbying efforts.