Leaked image suggest iPad mini 2 won't have Retina display
65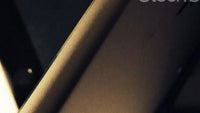 The
Apple iPad mini 2
might turn out to be a disappointment for all of you anticipating to see a higher resolution, Retina display in it. A new leaked image allegedly shows the iPad mini 2 and its thickness in particular - 6.81mm. This might sound like good news at first. After all, this is nearly 0.4mm thinner than the current iPad mini. However what this most likely means is that the second generation 7.9" Apple tablet is not getting a higher resolution screen.
The original iPad mini ships with a 1024 x 768 pixel 7.9" screen, and rumors have swirled that the new version might get a 2048 x 1536 pixel 7.9" screen like the one on the 9.7" iPad. This however would require a slight increase in thickness to accommodate for the larger panel allegedly required for such a display. In this leaked image the opposite has happened - instead of seeing a thicker iPad mini 2, we're seeing a thinner one, and this might be a good indication that the resolution will stay the same.
It's hard to say how true-to-life this leak really is, but it does seem to show a space-grey version of the 7.9" tablet, a color that has to come with the second-gen tablet, so it does seem legitimate.
Another thing to notice in the image is there is the new 9.7" iPad fifth-gen in space grey as well and it's once again shown sporting the TouchID fingerprint scanner. We yet do not know whether the iPad mini will have the fingerprint scanner.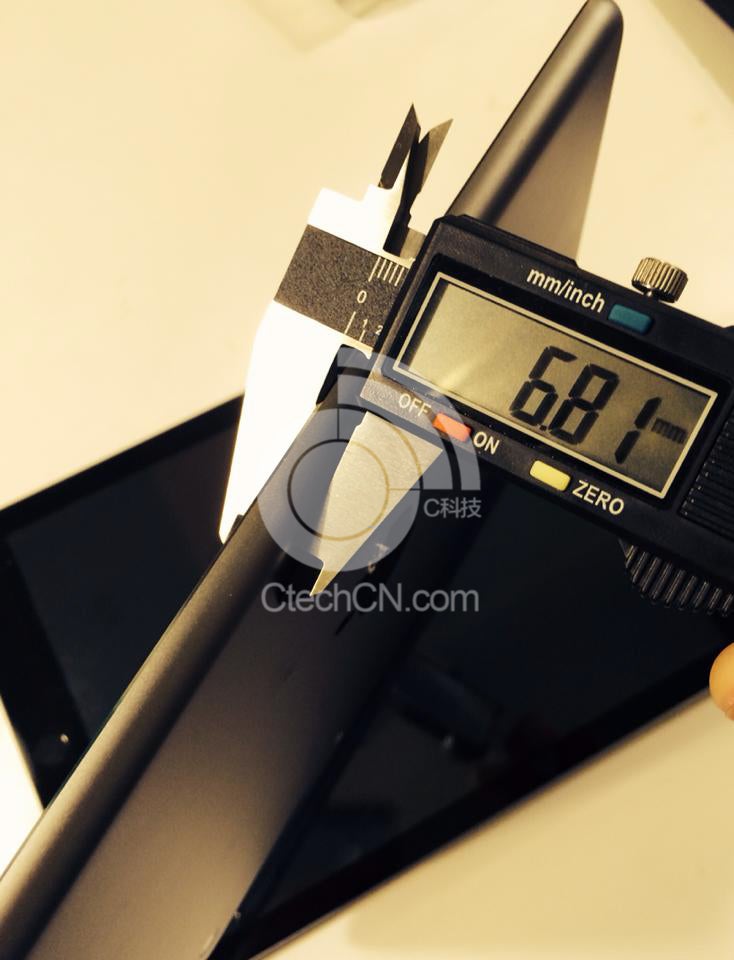 source:
CTechCN
(translated)