Leak indicates that Google's 2016 Nexus phones will come with a bunch of exclusive software features
28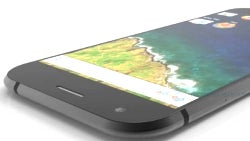 According to a new report from Android Police, Google's 2016 Nexus smartphones will integrate a number of exclusive software features. Allegedly, this includes a display mode that filters blue light, a new dual tab layout for the settings menu, as well as the ability to activate the ambient display feature by double-tapping the handset's display.
Before getting to the details, we'd like to point out that this is all unconfirmed, unofficial information. As such, make sure to digest it with a healthy dose of salt.
Night Light, a blue light filter

Starting off with the Night Light feature, the information that we have on this alleged upcoming blue light filter is a bit contradictory. Initially, the first Android N developer preview came with a blue light filter feature called the Night Mode. However, the feature was soon removed from subsequent Android N Preview versions due to performance issues.

As per the new leak, the Google's 2016 Nexus phones will bring back the feature as the 'Night Light' mode. The alleged leak shows that users will be able to customize the blue light filter to kick in during predefined hours. At this point, it's unclear if Night Light will be limited to the upcoming Nexus phones, but we're certainly hoping for it to be baked right in Android 7.0 Nougat. Check out the allegedly leaked screenshots below:
Double-tap to activate the ambient display
Moving on, the 2016 Nexus phones will allegedly allow users to activate the ambient display feature double-tapping the screen. This feature would let users glance at the notifications without waking up the device. Below, an alleged leaked animation from the 2016 Google Nexus handsets indicates that the same functionality can be achieved by picking the phone up, a feature that's coming to all Android 7.0 Nougat devices.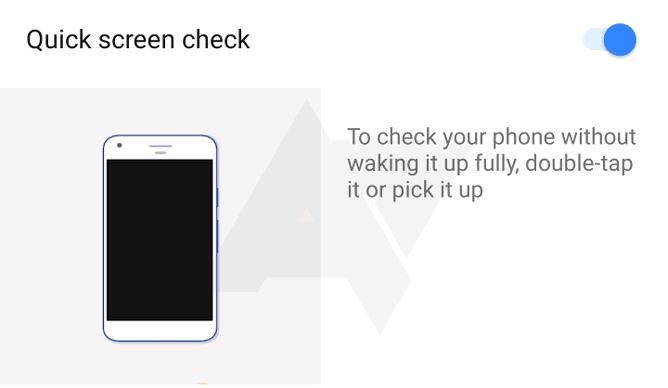 Dual-tab settings app layout

Previous rumors have suggested that Google's upcoming Nexus devices will come with a live support feature. Allegedly, the Google Support app will enable live screen sharing with the Android maker's support representatives. This new leak claims to reveal the new dual-tab layout of the settings app: one tab will display the usual setting options, while the second tab will probably be a quick way to get in touch with Google's support team.
Speaking with Recode a few months back, Google SEO Sundar Pichai said that upcoming Google Nexus devices will integrate software features that are not available in stock Android. All previous Google Nexus devices come with a rather run-of-the-mill Android implementation, but it looks like Google is about to break this pattern later in the year in an attempt to differentiate its Nexus phones from the competition.