Lawyer sues Microsoft for not telling him the Surface had only 16GB of available storage
39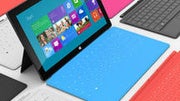 Andrew Sokolowski is a lawyer who lives and works in Los Angeles. He recently decided to buy himself one of them
Microsoft Surface
tablets – a 32GB model, to be more specific, and venture into the world of Windows RT tablets. Little did he know that he was about to run out of storage space a lot faster than he assumed – right after loading a bunch of documents and media files onto his brand new tablet.
That's when he discovered that the actual user-available storage on the Microsoft Surface tablet is significantly less than what is written on its specs sheet. In particular,
he had only about 16 gigs at his disposal
, instead of the 32 gigabytes he expected to have. That's
an issue that we wrote about a few days ago
, and the main reason behind it is that the Windows RT operating system along with the Microsoft Office software package take up about 13GB of space.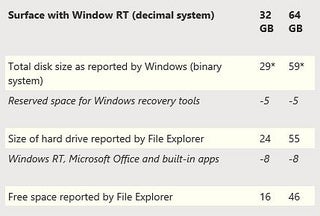 Here is how much storage space the Microsoft Surface actually has
Needless to say, Sokolowski wasn't happy about all this, which is why on Tuesday, his lawyers took legal action against Microsoft for false advertising. The purpose of the lawsuit is to compensate users who were also affected by the issue and to change the way Microsoft advertises its Surface tablet.
However, there is no guarantee that the demands of Sokolowski and his team of lawyers will be met. That's because the Microsoft Surface is not an exception – every smartphone and every tablet, regardless of its make and model, provides the user with less space than advertised because the operating system and software it comes with already occupy quite a few megabytes. But on the other hand, while an iOS or Android device need only about 1GB for their system files, the 13GB occupied by Windows RT and Microsoft Office seem outrageous.
What is your take on this, guys? Should Microsoft make it clear that the Surface tablet has a lot less user-available storage than advertised? Or is Microsoft doing nothing wrong in this case? Join the discussion down in the comments!