LTE picks up momentum, there will be 150 commercial LTE networks by end-2012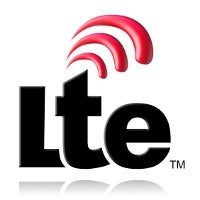 There will be
150 commercial LTE networks deployed by the end of 2012
as a whopping 338 carriers from 101 countries are working on rolling out a new 4G LTE network, according to an updated report by the Global mobile Suppliers Association.
To be perfectly exact, the massive move towards LTE includes 280 carriers across the globe already working on launching an LTE network and another 58 operators in 11 countries still testing and researching the technology before its adoption.
What's most important to users, though, is that now there already are 45 countries and 89 carriers offering LTE. Nearly half of them have been deployed this year, so the momentum for the new 4G technology is definitely huge. So huge that its adoption is faster than the adoption of any other technology in the history of the mobile industry.
And here's a break down of how it all started from 2009 until this year.
In 2009, 2 LTE networks launched,
in 2010 there were 15 new 4G LTE networks (bringing the total to 17),
in 2011 another 30 networks started operating (with the total growing to 47),
and finally so far in 2012, there are 42 new networks deplayed for a total 89.
Impressive, isn't it?
source:
GSA