LG to skip Android 4.3 and update many of its devices to Android 4.4
56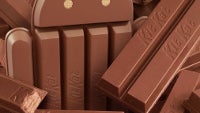 Our connected reader has just sent us some information pertaining to LG and the Korean OEM's work on updating its lineup to Android 4.4. According to our tipster, many of LG's devices will be going straight to Android 4.4, skipping right over Android 4.2 and Android 4.3 in most cases. Among the models cited by our source are the
LG Optimus F3
,
LG Optimus F6
,
LG G Pad 8.3
(including Verizon model),
LG G Pro Lite
,
LG Optimus F7
, LG-D315 (unannounced), LG LS740 (rumored to be the successor to the LG Optimus F3),
LG Optimus L9 II
,
LG Optimus Vu II
, LG Vu III, and the curvy
LG G Flex
.
If this information pans out, LG has really been working hard, bringing all of these models to Android 4.4. Our tipster made it clear that LG is not bothering with Android 4.3 for any of its devices. He also wanted to point out that the
LG Optimus 4X HD
will be sticking at Android 4.1.2. That is a model that is powered by the NVIDIA Tegra 3 processor.
Feel free to check out the sideshow below for the User Agent profiles, and keep in mind that it is healthy to be skeptical until LG makes this all official.
Thanks, Anonymous Tipster!