LG doesn't see the Lenovo - Motorola deal as a threat to its smartphone business
20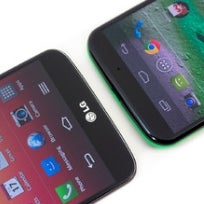 While the
sale of Motorola Mobility to Lenovo
is still awaiting regulatory approvals, the deal will most likely go through in the near future. As a result, Lenovo and Motorola combined will become a top 3 smartphone maker, trailing only Samsung and Apple. Despite that, LG, currently the world's fourth largest smartphone maker, doesn't see the deal as a threat. At least that's what Kim Jong Hoon, head of product planning at LG's mobile division, told to ZDNet.
Reportedly, the LG exec said that "internally" they "aren't discussing much about" Lenovo and Motorola.
"We have a plan to reclaim third place in the global market by the end of the year and have no intention to react on each moves our competitors make. We challenge them with our product competitiveness," declared Kim Jong Hoon.
LG is off to a good start this year, having just revealed the
G Pro 2
, a larger and improved successor to 2013's G Pro. The company should also announce a
G2 Mini
later this month, and a
G3
flagship handset towards the end of the second quarter.
Of course, Lenovo and Motorola will also introduce new handsets, so it remains to be seen if LG is right in having a care-free attitude regarding this new "truly global smartphone company." Lenovo's CEO recently said that it's confident it can
make Motorola profitable again
, and that could mean trouble for LG.
source:
ZDNet Korea