Giveaway! The awesome Kodak Printomatic camera will print your photos instantly
7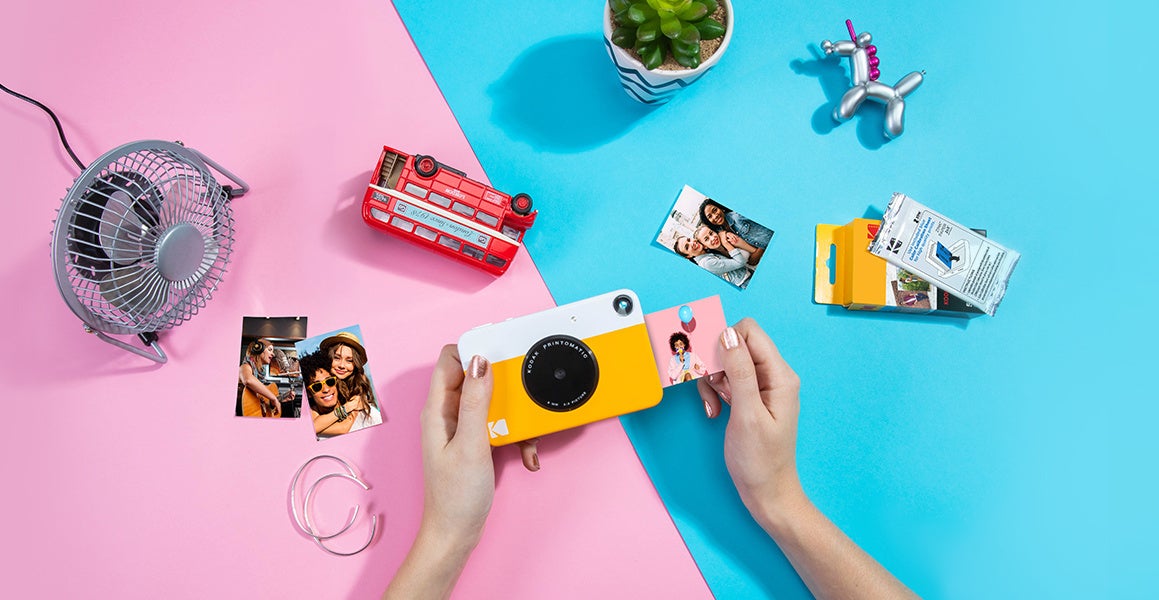 This giveaway event is open to United States residents only.
It's usually all phones all the time for us here at PhoneArena, but every once in a while, a cool gadget comes along that we just can't help but share with our beautiful readers.
The latest one in this series is the awesome Kodak Printomatic Instant Print camera, and that thing looks so cool, we think it's awesome that we have the chance to give one away!

Here's what it is exactly: the Kodak Printomatic Instant Print is a digital camera that can not only capture, but also print the photos you take! We know, we know – we're living in the digital age, and everything has to happen on a screen of some sort, but we're sure that many PhoneArena readers still remember the times when we got to actually hold photographs in our hands, and there was always something special about that feeling. I personally remember how we used to treat those real, printed-on-paper photos as if they were some kind of precious objects; objects that you'd handle with care when viewing or sharing them (that's when sharing meant physically handing the photo to a person next to you).
And you know what, maybe we did that because those photos
were
precious. After all, they were physical manifestations of memories and events involving people close to us and our families. You can't possibly treat such objects disrespectfully, can you?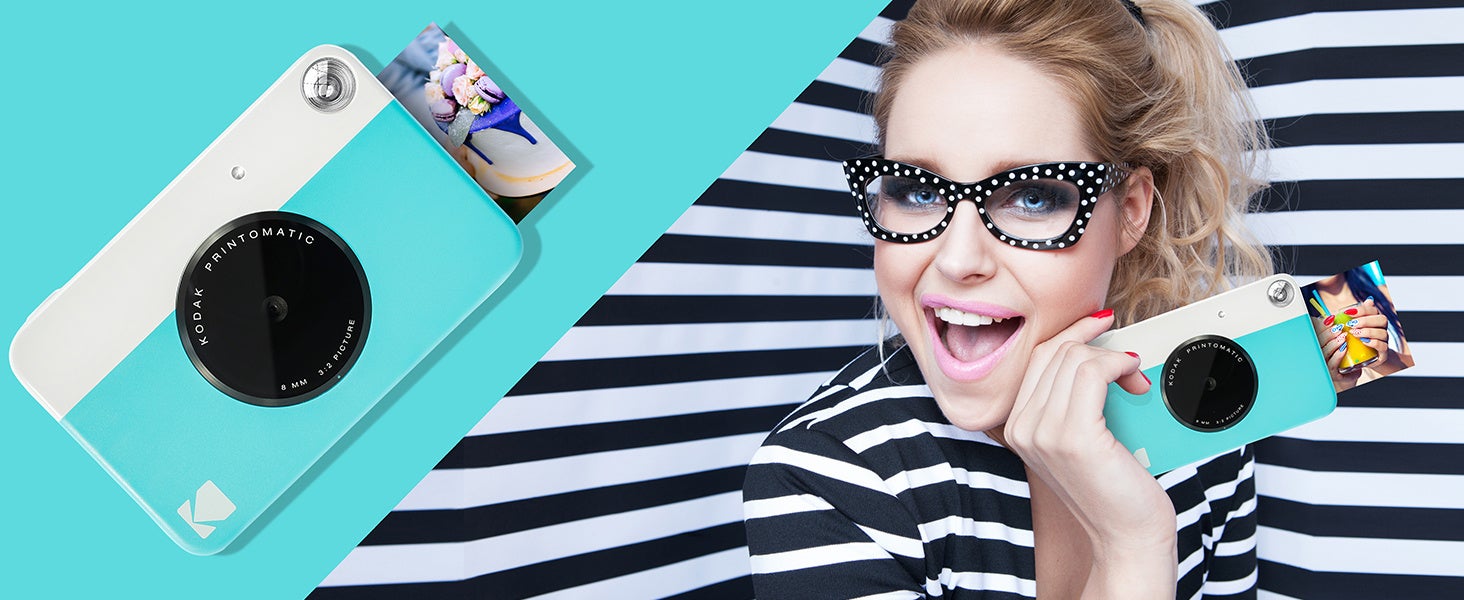 And that's why we think the Kodak Printomatic Instant Print camera is such a great product. It's not that we'll all go back and forget about our modern digital shots, of course, but we're happy to see the traditional printed photo experience live on and still be a thing. And you know what? That Kodak Printomatic camera is pretty high-tech in its own right! For example: it uses zero ink to print your photos. That's right - zero ink! Instead, the paper itself is embedded with special color crystals that activate whenever you take your picture, thus recreating the image in color (or in grayscale, depending on which mode you choose). How cool is that? What's more, you still get the digital versions of the photos saved on the camera, so you can still keep them easily on your computer or phone. You can check out the Printomatic in action in the video below the widget.

OK, enough about that! Here's how you can participate in the giveaway for a chance to win the Kodak Printomatic Instant Print camera: in the widget below, you'll find a number of easy actions that you can accomplish, such as checking out Kodak's Instagram page (@KodakPlus), where you can follow what those guys are up to these days, or PhoneArena's Instagram page (@PhoneArena), where we post some rad photography of our own. Doing just one of the actions gives you a chance to win, but doing them all will significantly increase your chances.


Have fun and good luck! (And check out the Kodak Printomatic in action in the video after the widget!)

Giveaway terms
By entering this promotion, participants agree to be bound by these terms and that the decision of PhoneArena is final and binding in all matters relating to this promotion.

The draw is open only to readers aged 18 or over residing in the United States, other than employees of PhoneArena, its agencies or their families.

Phone

Arena reserves the right to substitute a prize of equal or greater value if this is necessary for reasons beyond its control. No cash alternative to the prize will be offered.

PhoneArena reserves the right to re-draw the prize if the prize-winner does not reply within three days after being contacted.

PhoneArena accepts no responsibility for any loss, damage, injury or disappointment suffered by any entrant resulting from entering this prize draw or by the entrant's acceptance of the prize.

PhoneArena reserves the right to alter, amend or foreclose this Free Prize Draw without prior notice in the event of unforeseen circumstances, which make this unavoidable.