KeyMe is an iOS app that will help you get a new key if you get locked out
2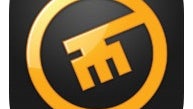 How many of us have found ourselves locked out of the house or apartment, with no spare key around anywhere? For some, using a "hide-a-key" type device, like a fake rock or little metal box tucked somewhere can do the trick. The only problem is that it is not the most secure solution.
Of course, not having a contingency for a spare key could mean a very expensive and time consuming visit by a lock-smith. For those that are somewhat careless with their keys, KeyMe is worth looking into.
The trick to making sure KeyMe can save the day for you requires a bit of foresight. First, you need to have a scan of your key made. This can be done with the KeyMe app (available for iOS only). KeyMe saves a digital file of the key which can be used to produce a new key in an emergency.
If you get locked out, you simply use the app to get a new key cut for you. A new key can be cut and delivered within an hour for $59. A three hour delivery window is only $20. A nice touch is that the deliveries are handled by real people.
KeyMe has set up kiosks in Manhattan which can auto-cut a key for you too, the cost is $20. Those prices are exceptional for the level of service particularly versus what a full emergency locksmith appointment would normally cost (easily north of $100).
Right now, delivery is only available Monday through Saturday from 10am to 9pm and it is only operational in the Manhattan borough of New York City. KeyMe expects to expand to other cities soon. In an age of rising home automation, this service will fit perfectly for those that rent their residence or do not want (or cannot afford) an automated system.
sources:
KeyMe
via
DVICE
Recommended Stories