Keep calm and solve your Sudoku with this new AR app for the iPhone
2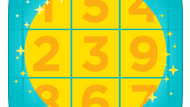 Are you a Sudoku
timewaster
puzzle master? If not, then read on. Apple's new
ARKit
has been a
boon for developers
, and we aren't talking augmented reality success stories like
IKEA's virtual sofa placement
app. There are actually numerous ingenious ways to utilize the AR software Apple supplies, and one of those solves... Sudoku puzzles for you.
Yep, if you are stuck on a piece in your afternoon paper, you can just point your camera to the puzzle from within the Magic Sudoku app, it will instantly recognize the arrangement, and send it over to the server for some number crunching, then deliver the same puzzle to your phone screen already filled with the right answers.
At that point, you will probably by slapping yourself on the forehead in a "why didn't I think about this" moment, but don't worry, everyone has the right to a writer's block, and Magic Sudoku will remedy your pains for the low, low price of $0.99. Hey, it's the new age of augmented reality, and folks deserve to be paid for a good idea.