Juicy rumors: Hangouts to replace SMS on Android, Google working on Nexus devices for home automation
31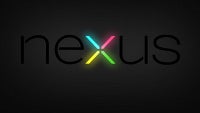 Google might be working on replacing SMS on Android with free messaging courtesy of Hangouts, and it could also be working on two radical new products - Nexus Leep and Nexus Shining. These are the latest rumors coming from Android Police co-founder Artem Russakovskii, but despite his confidence in them, he warns he does not have the evidence to prove them, just whispers from his sources.
With that disclaimer in mind, his revelations on Google's plans are definitely exciting. Google's big upcoming software announcement in Android 4.4 KitKat might be about a version of Hangouts that will replace SMS.
Think of this as something of an iMessage for Android, so that whenever you send a text message it simply gets transmitted via Hangouts rather than the standard SMS app. Supposedly, this should happen if both parties support Hangouts, and has been allegedly confirmed on at least a Nexus device. Moreover, Hangouts will now allow users to send video and not just images. It's not clear whether all this will be tied to 4.4, but it seems likely that it will be a separate Android version-independent update.
The other big new thing Google is working on are two devices we only have the codenames of. The Nexus Leep and Shining might open brand new categories of gadgets. One of them, likely the Shining, is probably a Nexus-branded light switch. This could mean that Google is finally making its first baby steps in home automation.
We don't know whether any of this will indeed get announced at the end of this month when the search giant is expected to unveil Android 4.4 KitKat and the new Nexus 5, but it well might. What do you think, which of these are you most excited about?
source:
Artem Russakovskii