Jolla to announce its first Sailfish OS smartphone on May 20, posts teaser video
9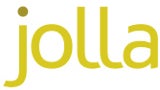 We've been posting about Jolla and its upcoming phones for quite some time now, but since it's still a very young company, we always take the time at the start of each post to explain that 'Jolla has been founded by ex-Nokia employees who decided to take MeeGo, develop their own UI and start making smartphones,' just to make sure that we're all on the same page.
Jolla is a new smartphone company founded by ex-Nokia employees, who decided to take MeeGo and develop their own user interface, or user experience, if you will, and start making smartphones. So they've obviously been working pretty hard these last few months, because the company has just announced that they will introduce their first Sailfish OS (that's how they call their adaptation of MeeGo) smartphone in less than a week - on May 20.
Jolla has made this announcement using the artsy teaser video that you can find below.
The video finishes with the words "
I am the other half. All will be revealed on 20th of May.
" We presume that the first sentence is a reference to "hardware," which is the other half of "software." We think so because
Jolla has already introduced its MeeGo-based Sailfish OS
. A video showing us a glimpse of Sailfish OS can also be found under the new teaser video below.