Jolla shows Nokia how it's done, launches its first MeeGo phone as soon as next month
36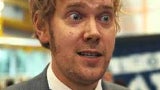 You must have heard of Jolla Mobile by now. It's a new company formed by a number of ex-Nokia employees, who have adopted the MeeGo OS that Nokia abandoned in favor of Windows Phone. The goal of Jolla is to become a successful player on the market by launching both consumer- and advanced user-centric devices based on MeeGo.
The good news is that the company seems to be acting quickly. A new article on the WSJ claims that Jolla is about to launch its very first smartphone (previously said to be a consumer-oriented product) as soon as next month! This is quite an achievement for such a small and young company. However, it's worth noting that the meaning of the word "launch" has kind of changed in recent years, and could now be used in the sense of both an actual release, or simply an announcement, so it could mean either of those. But this still doesn't change the fact that Jolla is moving quite fast. Those who have followed the company's progress probably remember that it already has deals with a number of partners, including China's largest phone retailer.
As far as the MeeGo experience on Jolla's phone goes, we shouldn't expect an interface similar to the one Nokia had in the N9, which is a good thing, we dare say. Jolla is going to have its own user experience, codenamed "Sailfish", but there is no information or images of it yet.
Interestingly, Jolla is also planning to license the Sailfish implementation of MeeGo to other companies including phone manufacturers. The software will reportedly be ready to be licensed sometime in spring of 2013.
We're looking forward to Jolla's announcement next month, and you can count on us to keep you up-to-date with all the details. Let's see if this small, but ambitious company has the potential to disrupt the status quo!
via:
DailyMobile
Recommended Stories