John Lewis lets you buy an iPad without leaving your home
0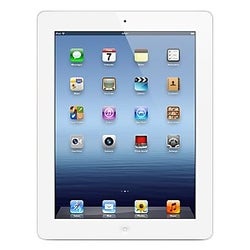 So, the new
iPad
is now available for purchase at Apple stores, and thousands of people worldwide are now lining up to grab one. However, if you happen to live in the U.K. and want to buy one too, there is a way of simplifying the purchasing process, and you don't even need to leave your home right away.
If you choose to purchase the new iPad via the John Lewis web page, you will be able to go and pick it up at one of the 129 participating stores thanks to the free Click & collect service. And to make things even better, the tablet will come with a 2-year guarantee at no extra charge, as the case is with all iPads sold at John Lewis. Prices start at £399 (about $630), which gets you the Wi-Fi-only iPad with 16 gigabytes of storage in either black or white.
For your convenience, a list of the participating stores can be found at the link below. Is anyone planning on taking advantage of the service?