Jet Set Radio makes its way to Android
9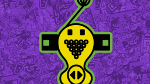 Some of you may have been fans of the game since the days of the SEGA Dreamcast, some may know it from the sequel on the OG XBox, and some may know it from the remake that came out on new consoles recently. Some of you may not know it, and now is your chance. Jet Set Radio has come to Android.
The game is a classic, and a good one at that. The basic idea is that you are fighting over turf in Tokyo, but you capture turf by spraying graffiti tags around the city. You travel around on in-line skates (remember this game was first released in 2000), escaping from cops, and making your way through the world. The game is bright and colorful, with a cartoony style, and the music is pretty sweet.
The game will set you back $4.99, and clocks in at just under 600Mb, so you'll probably want to be on WiFi when you purchase it, so you don't waste your 15 minute testing time on downloading the data pack. Just a warning, there have been reports that the game does not run well on the Nexus 10, and may not be optimized properly for 10" tabs in general. Otherwise, just head over to the
Play Store
to get Jet Set Radio.