Japanese company wants to add smells to your VR experience
13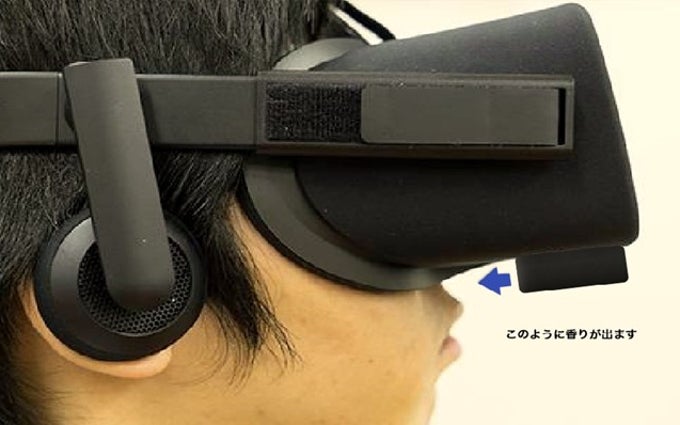 Ah, Japan – a nation that has always been famous for being a technological step ahead from the rest of the planet. The Japanese never cease to amaze us with their creativity, but sometimes this ingenuity can spawn certain inventions that are a bit too weird to the Western world.
Speaking of weird, a Japanese company is planning to take your VR experience to a whole new level. Their latest product - the VAQSO VR – is a small external device that can be attached to almost any pair of VR goggles available on the market, including the Oculus Rift, PlayStation VR and HTC Vive.
The gadget is about as big as a Snickers bar, and emits fragrances that are contained in swappable cartridges. The commercial build of the device will be able to load up to 5 of these cartridges, with many scents being planned in order to further immerse users in their virtual adventures. It will provide odors such as gun smoke in action scenes or first-person shooters, "the aroma of shampoo as a girl passes by" and the smells of nature in outdoor/fantasy games.
Amazingly, there are already several other gadgets that can compete with VAQSO in this new niche of the market, but they are a bit more...
specialized
. Erotic webcam site CamSoda recently introduced OhRoma, a VR-compatible scent mask that aims to enhance any porn one might watch with their helmet on with more than 30 erotic scents, but it doesn't end here!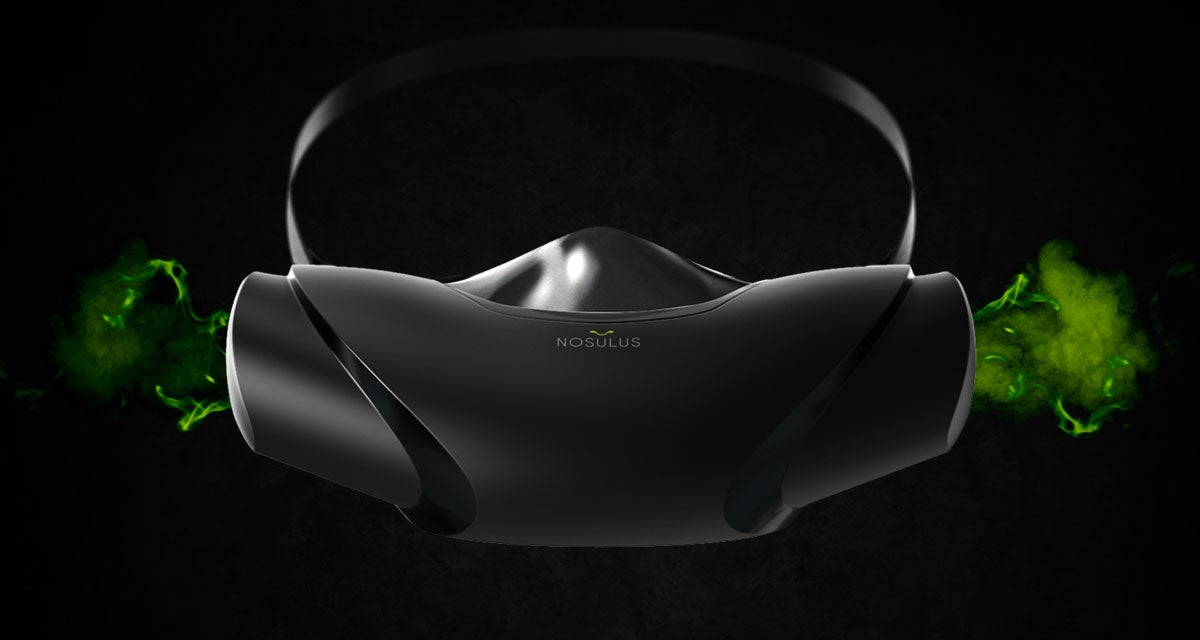 The Nosulus Rift makes you wish for less truth in advertising.
Apparently, our minds and noses are about to get rocked by Ubisoft and the creators of South Park, as a new device will make its way to consumers worldwide when the latest South Park game "The Fractured But Whole" premieres. Called the Nosulus Rift, this gadget is a face mask that will stink things up while you play their latest title with the actual smell of farts. No, we're not kidding, look it up.
However, the company behind VAQSO VR hopes that its creation will have broader applications. Future generations of the device will be able to increase or reduce the smell in relation to how far you are from an object, in order to create a more immersive experience. The product is still in development, but is expected to become available sometime this year.
via
CNET