It's the hardware, silly, not the skins!: Motorola exec explains the delays in updating to Android ICS
9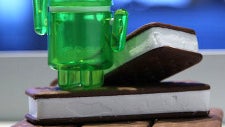 A Motorola executive explained in detail why it takes so long to update handsets to the newest version of Android, after Google releases it. She was talking about Ice Cream Sandwich, but we've heard
similar arguments from other companies about the ICS update
as well.
First off, she dismissed the popular notion that manufacturer's skin overlays on top of Android's stock interface are the reason for the delays. The main culprit is apparently hardware - the more chipsets and baseband radios for different carriers or countries a manufacturer uses, the more complicated it gets to adjust the code for each and every one.
She said it's very simple to update Windows Phones, for example, as there is only one standardized chassis, or even Sony's smartphones, since they only use Qualcomm chipsets. For Moto, however, it is more complicated, because the company uses a number of chipsets and radios from different manufacturers, and it takes time to tailor and troubleshoot them all.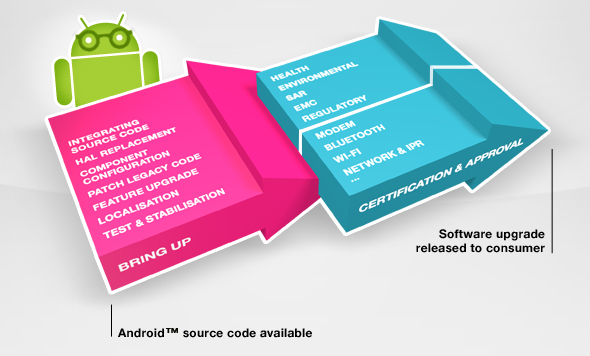 Sony chart confirms Motorola's explanation about the Android ICS update delays
Only afterwards comes the layering of the custom software on top of the stock UI, which seems to actually be the shortest part, and the phone has to be recertified by the carriers, which again takes more time than people would like, especially in a well-regulated market like the US. Moreover, it's up to the carriers to decide if they want the update at all for all devices, or just some of the horses in the stable.
Nothing we haven't heard already from
Sony, for example, which came to similar conclusions
in their own explanations what's taking so long for Android updates to reach our handsets, but it's nice to have a confirmation. Despite all these hassles, Motorola's exec said that the company has been pretty quick with updates so far, and has often been the first out of the door with the newest Android version for some of its gear.
source:
PCMag