It's not just you: Twitter is having issues (UPDATED - FIXED)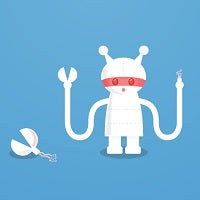 If you have not been seeing Twitter notifications on your Android device, or via third-party app, you are not alone. Something is afoot with the micro-blogging social network.
We have been seeing reports of Android users finding themselves "logged out" of Twitter, unable to log back in. Attempts to log-in from a desktop yield a "Something is technically wrong" message. TweekDeck users are also reporting troubles.
Oddly, you can access Twitter pages directly without logging in on the web, and on one of our Windows Phone devices, the Twitter app is working without any problems at all. iOS users do not appear to be experiencing any significant problems either. TweetDeck users are seeing all their posts dated 365 days old, but can still access the service.
FEATURED VIDEO
As we were wrapping up this article, Twitter's error page updated to "down for maintenance," and as we were preparing the final touches, it appears that logging in via the web is now possible, but our Android devices are still having trouble. We will update the article further as more news becomes available. Any Twitter problems on your end?
UPDATE

:
A self-described coder and reverse engineer posted a screenshot after setting up a "man-in-the-middle," and it appears that Twitter's servers are already partying like it was December 2015. That might explain the TweetDeck issue also, but as yet, nothing other than a note from Twitter saying that its engineers are working to get things fixed. What that date also does not explain is how iOS and Windows Phone devices are still functional by many accounts with no apparent date problems.
UPDATE 2

:
We have been able to log back into Twitter with one of our Android devices, but not on any others, so some progress is being made.
UPDATE 3

:
Twitter support has not reported that it has fixed a bug in its front-end code that was causing problems for users and their ability to log-in and use the social network. We have been able to access Twitter on all our available devices, so you should be good to go as well. However, if you still encounter problems, opening a support request with Twitter will hopefully get you on a path of resolution.