It happened - the FCC fined T-Mobile for their Unlimited plans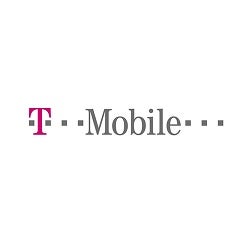 Unlimited plans are currently one of the hottest trends in wireless carrier world. T-Mobile made a rather controversial move by getting rid of all of their data caps with T-Mobile One earlier this year, and Sprint shortly followed suit with their own revamped unlimited plan. While unlimited data certainly does sound nice, T-Mobile has been the culprit of tinkering with their customer's data for quite some time. One of the most notable acts of this occurred when the carrier announced their Binge On program. Binge On allows customers to stream unlimited video on their device, but with the caveat that the video quality is limited to just 480p.
However, with the fine that T-Mobile is now facing from the FCC, the main point of contingency lies with the carrier's "top three percent" of customers who were using a tremendous amount of data and seeing that their data speeds were slowed down considerably during large congestion times within the network. That would be fine on its own, aside from the fact that these customers were on unlimited data plans that would supposedly allow them to use as much data as they wanted to without getting hit by any sort of limits or caps. However, despite being on an unlimited plan, these customers were still experiencing a great deal of throttling.
The FCC has been conducting an investigation into T-Mobile as a result of this matter, and has officially fined the company for a total of $48 million of which T-Mobile has agreed to pay in full. The fine comes as a result of T-Mobile's "inadequate disclosures" of the unlimited plans that they were offering to their customers, and according to an article that the FCC has published, "Company advertisements and other disclosures may have led unlimited data plan customers to expect that they were buying better and faster service than what they received.
However, with that $48 million fine, the way that T-Mobile is paying it is actually quite interesting. $7.5 million of the fine will be paid out in cash, with the rest of the $35.5 million going to the company's "consumer benefit" program that will award their customers with both a 20 percent discount off of any accessory they want to purchase in addition to a bonus 4GB of mobile data for their existing data plan. Something worth noting here though is that that 4GB will be added only if customers have a "mobile internet line", which is more than likely a data plan that exists with a mobile hotspot or tablet. T-Mobile has yet to specify this, but we'd hope that it extends to traditional data plans for smartphones as well.
And, to round out the $48 million, T-Mobile will also be required to give $5 million to low-income schools to allow them to get better and more efficient technology for use in the classroom. The program will start in October of 2017, will service around 80,000 total students, and the carrier will offer tablets and mobile hotspots with data connections at a reduced cost.
It's important to keep and eye out for what's actually unlimited and what's not.
There's no denying that unlimited plans are nice to have, but as we've seen with situations like this, it's important to keep an eye out for what's actually unlimited and what's not. Hopefully this encounter with the FCC will result in T-Mobile - and all other carriers - to more clearly and accurately detail exactly how much data usage that their customers are getting with their plans.