Is the iPad Mini going to kill the other small tablets?
66
This article may contain personal views and opinion from the author.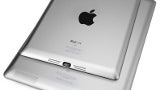 The rumors of a smaller iPad in the works are starting to get more and more intense. The leaked images that we see almost every day are getting more and more trustworthy, and overall, it's beginning to look like Apple is indeed going to launch the iPad Mini this year. But if this really happens, what should we expect from this device? And will its impact on the market be as strong as that of its bigger relative?
The current situation, of course, is very different from what it was about two and a half years ago. Back then, there were practically no tablets, that is consumer-friendly tablets. So when the iPad came out, it was pretty much all the tablet market there was. In late 2012, though, things stand a bit differently. The iPad is still the dominant player, controlling the majority of the market, but the rest is owned by a number of smaller, 7" tablets. It's safe to say that the iPad doesn't have competition in the 10" space, but the 7 inchers have carved a nice little niche for themselves, thanks to affordable products such as the
Kindle Fire
and
Nexus 7
. Could the iPad Mini disturb the status quo?
It should be crystal clear that the iPad Mini will not be "an affordable tablet". Apple has never produced cheap products, and there's no reason to think it'll start now. That's why we don't really think a $199 or even $249 price tag is very probable here. $299 also doesn't seem likely to us, but should be closer to the real thing. But as we've learned from the iPhone, the higher price can't really stop users from siding with Apple.
So, why would potential Nexus 7 or
Kindle Fire HD
customers want to side with the iPad Mini? Well, unlike phones, where the Android handsets have pretty much caught up to Apple, Android tablets are still far behind. There are not enough apps, or magazines or other content that could entertain users. Apple's iTunes, on the other hand, is home to a very rich content ecosystem. Because of this, there's much more stuff you can do with an iPad Mini, at least from consumer standpoint, than with an Android tablet, that the idea of getting the more expensive device suddenly starts to make sense.
When you think about it, this is one of the major reasons why the iPad is still so dominant. We're constantly hearing how it's being adopted in various areas like aviation, education, business and so on. That's all thanks to the advanced and easy to use software available for it. Meanwhile, Android tablets are still somewhat restricted to their built-in functionality like a web browser, video player and an e-book reader. Of course, there are a lot of apps and games that can be used on an Android tablet, but many of those apps don't look right on a tablet screen, and the rest of the content is quite limited. That's very important when we're dealing with such a consumer-oriented product like the tablet.
In our opinion, the iPad Mini will not repeat the tremendous success of the big iPad, but it will surely sell pretty well, making life for the other small tablets a whole lot harder. The 7" form-factor is quite different from the 10" one. Of course, many users who have bought a Kindle Fire or a Nexus 7 have done it because of the much lower price, but that's not the only reason. The 7" tablet is a different kind of animal - it's much more compact, lighter and easy to handle. Meanwhile, the user experience remains very good, as the screen isn't too small to make things uncomfortable to work with. All of this means that people will be willing to purchase an iPad Mini both because of its form factor and content.
The timing to launch the iPad Mini also seems spot on. It would be wise for Apple to launch this product before the competitive ecosystems have caught up, and if the rumors are to be believed, that's exactly what it's going to do. Still, the others will probably catch up sooner or later, so we wouldn't say that Google's Nexus line is going to die. Even Amazon's Kindle Fire might live to see another day, given Amazon's great retail reach, but the space left to the non-Apple 7 inchers will dwindle significantly, at least in the short term. With time, as Android continues to mature on the tablet front, the likes of Samsung and LG will surely be able to claim a piece of the pie, though Apple is likely to remain in the lead for a long time.