Is Apple secretly building a carbon fiber device?
45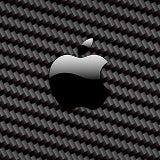 We've already heard rumors that Apple is tinkering with the idea of a carbon fiber device, and today we can add one more
evidence
rumor to the already bulging pile!
Here's how the story goes: An unnamed, yet undoubtedly knowledgeable person, has reportedly informed Japanese blog Macotakara that Apple has ordered a large number of carbon fiber parts from a Japanese company, the name of which is also unknown. Hmm, we wonder what Apple's going to do with those...
Sadly, this is where the story suddenly ends, because the only other detail available is that this Japanese company has been producing the parts since mid-March. Interestingly, if this whole story actually turns out true, it would mean that the introduction of the supposed carbon fiber device might not be too far away, as the person leaking the info mentions that the amount of parts Apple has ordered is too great to be used for testing purposes only.
We'd like to remind you that Apple already has some patents detailing the
use of carbon fiber in tablet-like devices
, so who knows, we might as well be rocking some super-light iPads next year.
via:
AppleInsider