InvisiBright app adds gesture-based brightness control to Android devices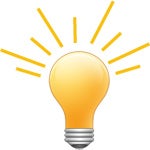 For the longest time, those of us who frequently go between indoor and outdoor lighting have had to manually adjust the brightness on the phones each time we make the transition between the two. Yeah, there's the option to let the phone set the brightness automatically, but as we all know, this doesn't always function in the best way possible. Now, thanks to the release of InvisiBright, the changing the brightness level manually isn't so difficult anymore.
InvisiBright creator Dan Girshovich released the utility for those users who frequently need to adjust their brightness up or down. Some users frequently adjust the brightness for the purpose of better visibility outdoors in bright light situations, and others simply prefer to turn down their brightness when indoors, to save precious battery life. Either way, everyone who has complained about how difficult it is to have to go through several menus to get to the screen brightness setting in the past will appreciate this new release.
Dan Girshovich posted a video highlighting the features and usage of his application as seen here:
The app comes in a free, and a pro variety. The pro version rings up for a mere $1.50, and features some additional features like a search key shortcut to the app, a translucent slider pad, and one-touch toggle between auto and manual brightness. For those of you who are lefties, the pro version will give you access to the left-handed slider as well. Both versions are available now in the Google play store.
InvisiBright Pro:
Google play
InvisiBright Free:
Google play
We're interested to hear feedback as to what our users think of this new app!
source:
RedmondPie