Interview: Sony's Xperia Marketing Programme Manager answers our questions on upgrade cycles, differentiation, and more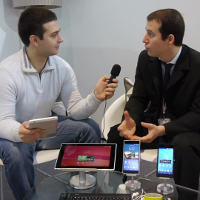 We had the opportunity to sit down with Sony's Xperia Marketing Programme Manager, Benoit Obadia, during Mobile World Congress, and try and get his input on several topics that have been on our minds as of late. We started out by poking at the fact that Sony has now officially transitioned to a super-short, 6-month upgrade cycle for its flagships, and then turned the conversation in the direction of the all-new Xperia Z2 and what it has to offer.
Anyway, we'll let Mr. Obadia do the talking, so tune in right below for our interview.