Intel thinks SoftBank is the better suitor for Sprint
1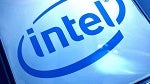 Intel CEO Paul Otellini sent a letter to the FCC stating the SoftBank is better situated to bring more competition to the US market currently dominated by Verizon and AT&T.
It is quite an endorsement from the world's microprocessor leader. Mr. Otellini offered only a summary reason behind this tip of the hat to SoftBank founder and CEO Masayoshi Son rooted in the idea of competition.
Referring to SoftBank as a partner, and following a trip to Japan, Mr. Otellini emailed the FCC Chairman, Julius Genachowski stating that "Son-san's vision to build a high speed competitive third national network is very compelling. We need this competition in the wireless space as the ATT/Verizon model is not giving that to consumers at this time."
Sprint had agreed to a 70% takeover by SoftBank last October, but Dish Network offered a competing deal to acquire the whole company instead. This is going on while Sprint is trying to complete its takeover of Clearwire (
which is going nowhere
). While Dish is offering more money for Sprint, it is a little late to the party, although Sprint did sign a non-disclosure to listen to the details.
SoftBank will be holding a news conference in the coming hours to discuss its financial results and will likely discuss at least in part, the plans with Sprint and the competing Dish offer. It is not likely that Masayoshi Son will give up without a fight, and analysts believe the SoftBank has the credit facilities to provide additional financing if it decides to sweeten its deal.
Below is the full text of Mr. Otellini's email:
Hello Julius,

I am travelling in Asia this week. I met with Son-san of Softbank yesterday. I simply wanted to add my name to the list of companies hoping that Softbank will be able to acquire Sprint, rather than Dish. Son-san's vision to build a high speed competitive third national network is very compelling. We need this competition in the wireless space as the ATT/Verizon model is not giving that to consumers at this time. I just wanted you to know where I and Intel stand on this important matter.

Thanks, Paul
source:
FCC
and
Reuters