Intel snubs Qi, goes with Alliance for Wireless Power
11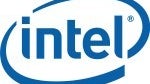 The Alliance for Wireless Power has won over a big name as chip maker Intel has decided to join the Alliance over Qi. In siding with the A4WP, Intel receives a seat on the board of the organization. The Alliance for Wireless Power has several big chip manufacturers on its side now, including Samsung, Qualcomm and Broadcom.
Intel likes the direction that the A4WP is taking toward near-field magnetic resonance technology which allows devices to be charged without touching a pad. Intel wants to further develop Wireless Charging Technology to allow a smartphone or tablet to
automatically recharge
when placed close to a laptop.
"Intel believes the A4WP specification, particularly the use of near-field magnetic resonance technology, can provide a compelling consumer experience and enable new usage models that make device charging almost automatic. In joining A4WP, we look forward to working alongside other member companies and contributing to standards that help fuel an ecosystem of innovative solutions capable of simultaneously charging a range of devices, from low-power accessories to smartphones, tablets and Ultrabooks."
-Intel
source:
ZDNet
via
electronista