Intel CEO to step down in May, could this mean a more aggressive mobile strategy from Chipzilla?
7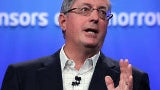 Intel has announced that its chief executive officer for the last 8 years, Paul Otellini, will be retiring in May 2013, when the six-month transitional period is going to end. As of yet, it isn't known who's going to succeed him as a leader of Chipzilla, though the company has mentioned that the search for a successor will be handled by the board of directors.
Paul Otellini has been in Intel for almost forty years, the last eight of which in the position of CEO. "
Paul Otellini has been a very strong leader, only the fifth CEO in the company's great 45-year history, and one who has managed the company through challenging times and market transitions,
" says Andy Bryant, chairman of Intel's board of directors. The board of the company seems to be extraordinarily grateful for the superb financial results and technological advancements achieved by Otellini. The company's foray into mobile technology such as power-efficient smartphone and tablet processors has also been rated as a very appropriate move by the CEO.
I've been privileged to lead one of the world's greatest companies. After almost four decades with the company and eight years as CEO, it's time to move on and transfer Intel's helm to a new generation of leadership. I look forward to working with Andy, the board and the management team during the six-month transition period, and to being available as an advisor to management after retiring as CEO.
- Intel CEO Paul Otellini
We have to note that even though Intel finally appeared on the mobile computing map this year, the company's presence in this market is still almost nonexistent. with just a handful of phones being powered by an Intel chip (and you can't fit a lot of phones in one hand), it isn't entirely clear yet how Intel is going to catch up with ARM and its numerous licensees. The main problem is the time that it took Intel to bring a processor to the mobile market, considering that it announced its plans to do so at least several years ago. With that in mind, it's very probable that mobile hasn't been a top priority for Chipzilla during the recent years. However, with a new person at the helm, who knows what new goals might be set for Intel. We'll surely know more come next May, but with the PC industry said to be slowing down, it only seems logical to us that under the new CEO, Intel may try to ramp up its efforts to conquer a respectable share of the mobile market.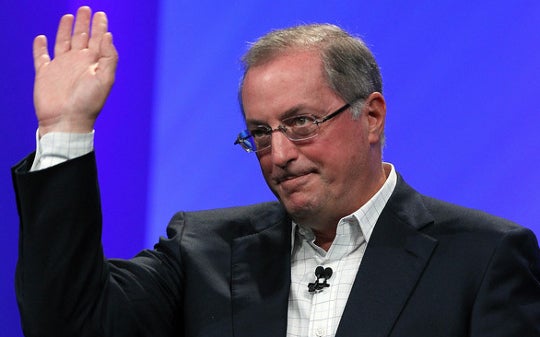 via:
PCMag
Recommended Stories