Instead of a Christmas tree, AT&T lights up 4G LTE in 15 markets
3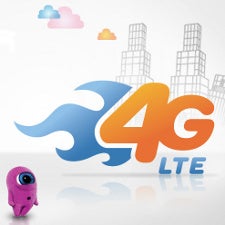 AT&T might not have the U.S. largest 4G LTE network, but it sure is trying hard to catch up with Verizon Wireless. And now, just in time for the Holidays, the U.S. second-biggest carrier turned the LTE switch on in six relatively big cities.
Here is the list of the new markets where you can enjoy cable-like speeds via 4G LTE speeds on compatible devices:
Boise, Idaho
Boulder, Colo.
Bowling Green, Ky.
Harrisburg, Pa.
Hartford, Conn.
Lancaster, Pa.
Lexington, Ken.
New Haven, Conn.
Ogden, Utah
Providence, R.I.
And on Tuesday, AT&T already added the following:
Green Bay, Wis.
Melbourne, Fla.
Oxford, Miss.
Springfield, Mass.
Tucson, Ariz.
Lastly, AT&T also this week expanded its coverage in the following areas:
Middlesex County, N.J.
Phoenix, Ariz.
Salt Lake City, Utah
Los Angeles, Calif.
AT&T now has around 130 U.S. markets covered with 4G LTE, lagging behind
Verizon with its whopping 470 markets
.
But AT&T also has the 4G HSPA+ card and if we count this AT&T would actually become a bigger 4G provider than Verizon.
Sprint that just started rolling out LTE in June already has nearly 50 markets covered.
What's most important though is that the United States as a whole is getting quickly covered by 4G LTE networks, and while prices are reasonably high, America can easily claim the title of the world's pioneer nation for LTE.
source:
Android Central