Ingress leaves beta, now available for everyone
7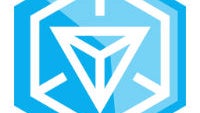 Ingress has been in
closed beta
for quite a long time, and the beta has grown considerably. Right now, Ingress is in the 1 million to 5 million download range in the Google Play Store, which is quite a sizable beta. But, Google and Niantic are finally ready to open up the MMO game to everyone, which means you no longer need to have an invite to get in on the fun.
It has been almost one year since Ingress first launched, and in that time the world of Ingress has grown considerably. This growth has not only been in the size of the player pool, but in the game itself. When it first launched, the world of Ingress was a
barren land
filled with portals that always had the promise of being more interesting when more players could get together, but there were never enough players in the same area (unless you were in a major city, especially San Francisco or New York). Now, Ingress has no portals that are untouched, and the overall war is firmly entrenched.
The mythos surrounding Ingress has grown considerably as well, and if you're interested, it will take a long time to get through all of the bits, notes, video, and pictures that are at the Niantic Project website, which has been adding more every day for almost a year now. There is definitely a lot to see and do in Ingress, and there are plenty of groups around to jump in with.
If you want to give the game a try, it is available for free in the Google Play Store. It only requires Android 2.3, but we would suggest being wary of your battery, because you'll be using your screen and GPS quite a bit. And, of course you can catch up with the story at the Project Niantic website.