Infographic helps you decide which Apple iPad model you should buy
9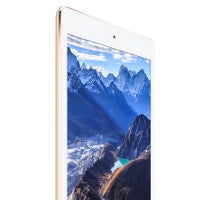 Believe it or not, Apple has produced 56 different iPads. These 56 different slates are covered by 16 price points: $249, $299, $349, $379, $399, $429, $449, $479, $499, $529, $579, $599, $629, $699, $729 and $829. There are five different models, four different amounts of native memory, three colors and two different screen sizes.
The new models just introduced by Apple last week include the
Apple iPad Air 2
and the
Apple iPad mini 3
. The former includes a design that makes the slate the thinnest tablet in the world, powered by the new Apple A8X processor. RAM is doubled to 2GB and Touch ID is now on board. The iPad Air 2 features a 9.7-inch screen that employs an anti-reflection coating. The rear camera has been upgraded and a new gold color option has been added.
When it comes time for you to buy a new iPad, which one do you choose?
Forbes
has created an infographic that helps you decide which tablet to buy. The first thing you need to decide is whether you want an iPad with the 9.7-inch full-size screen, or a mini with a 7.9-inch glass. Once you reach that decision, all you need to do is follow the infographic, which we've divided up into easy to read segments in the slideshow below.
source:
Forbes