Infograph details ten years of the Apple iPhone
25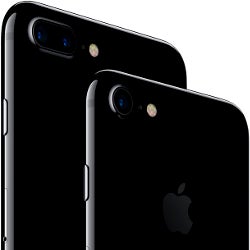 Ok iPhone owners, who is taking their handset to Chuck E. Cheese's on Thursday to celebrate the tenth anniversary of the smartphone's first launch? Yeah, technically this is an anniversary and Chuck E. Cheese's is more suited for birthday celebrations. Still, you get the idea. On June 29th, 2007, Apple launched the iPhone after consumer demand was brought to a boil between the January unveiling of the phone and the actual launch.
Since the original iPhone model, a lot of changes have been made to the product including the introduction of the App Store, the release of different variants of the device with varying screen sizes, and more. It certainly has been quite a ride for Apple iPhone fans and users. Apple is now the most valuable company in the world, led by sales of its handset. And
the iPhone is the most used camera in the world
.
A company called Neerja Softwares has taken the time to produce an infographic that details the major events related to the Apple iPhone from 2007 to 2017. You don't have to be an iPhone user or Apple fan to enjoy reading about the device that gets credit for kicking off the world's love affair with the smartphone. To start viewing the infographic, click on the slideshow below. We've cut it up into handy, easy to read bite-sized images just for you.
Infographic takes us through ten years with the Apple iPhone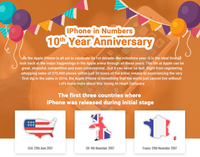 source:
NeerjaSoftwares