India wants none of that Google Street View business
38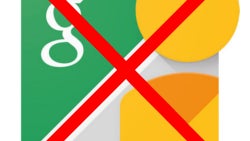 The Indian interior ministry has denied Google's request to feature large territories of the country in Google Street View on grounds of national security concerns. Although Street View already features some tourist sites in India, such as the Taj Mahal, the Red Fort, the Qutub Minar, the Varanasi river bank, the Nalanda University, the Mysore Palace, and the Thanjavur temple Chinnaswamy stadium, the Internet search giant won't be able to add any new locations to the service.
Official governmental sources, quoted by the Press Trust of India, claim that the rejection came after a detailed analysis by security agencies and defence forces which feel that allowing Google to cover India would compromise country's security interest:
Security establishment got wary of allowing such image-capturing given that planning for the 2008 terrorist attacks in Mumbai is believed to have involved photographic reconnaissance of targets by Pakistani-American David Coleman Headley.
India is not the only country to shun away from Google Street View. Back in 2010, Austria barred Google's mapping efforts, because citizens were unhappy with the camera-loaded cars snooping around. Although the ban was lifted in the following year, Google has not yet expressed any desire to bring Austria to Street View.
Source:
Press Trust of India
via
AndroidCentral