India to instate mandatory iPhone 'panic button' in 2017
28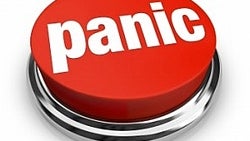 In an attempt to prevent woman abuse in the country, the Indian government will require all smartphone makers to include a panic button before they can sell their handsets in the Indian market.
India's panic button requirement will be instated on January 1st 2017.
At the moment, most dumbphones sold in India include a panic function that the users can trigger through the physical keyboard. However, since smartphones do not come with a physical keyboard, there's no way for people to quickly let the authorities know that something wrong has happened. Sure, most smartphones do come with some sort of emergency call function, but the Indian Minister of Communications and Information wants smartphone makers to implement a panic function that doesn't require the use of the touchscreen.
One way that smartphone makers could implement a panic button is to physically add such a hardware button to their devices. However, since this approach would involve the redesign of the device, it's not the most likely option.
The Indian government knows adding a new button to a smartphone is not going to be an easy thing to do. As such, the government has suggested that smartphone makers implement a panic shortcut in the physical power button. More to the point, Indian authorities suggest the use of a triple-click panic shortcut.
According to The Indian Express, the Indian government will not stop here. By January 2018, all phones (smart or dumb) sold in the country will have to include GPS functionality. This way, phones will be able to automatically share the location of the user when the panic function is accessed, allowing the authorities to quickly intervene.