Images and info surface about Huawei's upcoming Windows Phone
3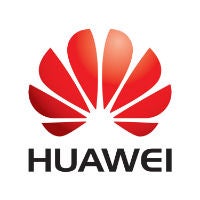 Just a few days ago,
Huawei reaffirmed
its commitment to the Windows Phone ecosystem. Companies have been feeling the need to do this because of Microsoft's decision to purchase Nokia, which already controls about 80 to 90% of Windows Phone sales. However, at the time we didn't really get any information about any devices that Huawei was working on.
Some new information has surfaced concerning Huawei's upcoming Windows Phone device. Word has it that Huawei will continue its naming tradition and follow its previous Windows Phones, the
Ascend W1
and W2, and this new device will be called the Ascend W3. This new Windows Phone handset is said to take design elements from a couple of Huawei's Android devices: the
Huawei Ascend D2
and
P6
. It is also said to have an aluminum body in order to make it thinner and lighter than previous models.
And, we have a picture of the W3, which seems to match the description. It does share the same sharply rounded corners of other Huawei devices. It also looks to be adding in the colors that are quickly becoming standard with smartphone choices. So far, there is no word on release date or other specs.