If you can't beat 'em, join 'em: Chicago and New York to develop their own Uber-like app for cabs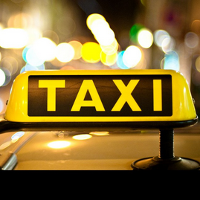 The city of Chicago has decided that if it can't beat Uber, it might as well join it. The government in the Windy City has decided to make some positive changes for cab drivers in the city, including the development of a universal mobile app to be used to dispatch cabs. The city noted that apps like Uber only control a few hundred cabs out of a city-wide fleet of 7000. The City wants the entire fleet to be available via its new app.
In New York City, City Council member Benjamin Kallos brought up the idea of developing an app that would allow users to "e-hail" a cab among the 20,000 that operate in the Big Apple. Regulators in New York have yet to vote on the idea. Chicago is ahead of New York City, with regulators expected to seek out third-party developers interested in producing the app or apps that the city has in mind.
Uber and other apps of the same ilk, allow users to tell drivers the exact location where to pick them up. The apps offer different cars at different rates, and allow users to pay within the app so that no cash changes hands. The apps also allow more than one person to split the cost of the ride. Uber has run into some publicity problems with a driver in India recently accused of raping a passenger in his car. Still, the company has raised more than $2.7 billion, and the app is pre-loaded on Android handsets
from AT&T
and
Sprint
.
source:
CityofChicago
,
NYTimes
via
Engadget