Humor: if Apple made the iPhone 6 that customers wanted
41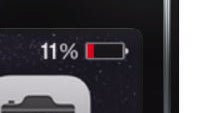 When there is a new Apple device announced, there is never a shortage of parody videos that come out to poke fun, and the iPhone 6 has been no different. Usually, the videos make fun of how Apple announces its devices, or the choices that Apple made with the upgrades, this new video goes the other way and shows us what we could have had, if Apple made the iPhone 6 that you asked for.
The usual complaints are all highlighted, as you'd expect from a comedy video. There are definitely a couple good points in the video, like the annoying battery meter, the awful Podcast app, and the need to use a case for fear of shattering the glass; and, there are also a couple silly items just added for a chuckle, like the switch from Google Maps to Apple Maps (it has been a while since anyone really complained on that), and the changing cable connectors (necessary for shrinking the industrial design).
Still, it's a fun video, and we can all use a laugh every once in a while.