Humor: We have a pretty weird perspective when it comes to buying apps for our smartphones
31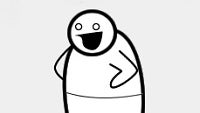 Admit it, there are very few of us that do not take pause before actually buying an app for our smartphone. For some reason, the idea of pulling out what is really pocket change, $0.99, or even an amount that is less than a cup of coffee at some snooty café (like $1.99 or even $3.99), puts some folks in knots.
Never mind the fact that we paid hundreds of dollars for our phone, our tablet, our laptop, and hundreds more for other members of our family, plus even hundreds more for the services used by all these devices.
Developers know this, but some do not want to clutter their apps with ads. Others offer free with upgradable options, and still others hit you with ads, offer you in-app purchases and end up taking even more money than another developer's $0.99 or $5 option. Thing is, most of these apps are compiled by very small companies or individuals, if they got a good thing going, pocket change is not such a bad deal.
Several apps have
gone on sale recently
in Google Play and iTunes. One thing is certain, the bang for the buck is unbeatable at best, highly competitive at worst compared to just about any other environment where software is concerned.. Whether it is $1, €1, or £1, or even ten-times those amounts, you will be hard pressed to find such a large concentration of great apps in the iTunes, Google Play, or Windows Phone Store anywhere else.
source:
The Oatmeal