Humor: The NSA has a back-up plan in the wake of the court ruling on illegal data collection
27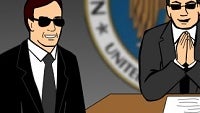 Earlier in the week, the Second US Circuit Court of Appeals in New York
issued a ruling against the NSA
and its data collection program, calling it illegal, but falling just short of deeming it unconstitutional.
Let us pretend for a moment that Congress re-writes the Patriot Act, or passes the USA Freedom Act, thus curtailing the phone record data collection, does anyone believe that the NSA's ability to gather signals intelligence will be all that hampered? Neither do we.
That said, what would the NSA use? Social media comes to mind. Think of the possibilities, those friends we all have that don't know the first thing about privacy settings. Or, others that invent a hashtag for every single situation. Then there are those ever-tag-happy friends that tag you at every opportunity. Social media really is a low-hanging fruit, a gift that keeps on giving.
While the ruling may force a change in the law, we suspect the massive data centers at Fort Meade, Camp Williams, or Lackland Air Force Base, will be starving for data by any measure. Besides, in most cases, the data that is grabbed is willingly (if not wittingly) provided by us in the first place.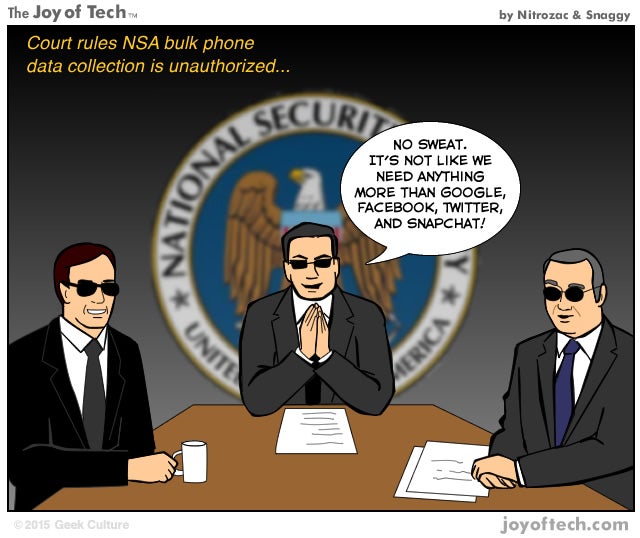 source: The Joy of Tech