Humor: Team Coco showcases more of what Apple has in store for us
34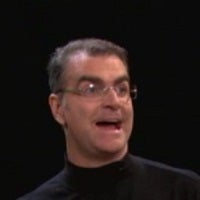 While many of us are excited about the new iPhone 5S and iPhone 5C, and there were just as many of us that thought the
little digs made by Apple's competition
was mostly in a healthy spirit of competition, comedians always touch a nerve that others are sometimes pensive about approaching.
Enter Team Coco and their take of the new iPhone announcements. Conan O'Brien and his band of merry men
have often poked fun at Apple and its products
. Team Coco's newest dig at Apple does strike a familiar chord.
This is sure to make the fans of other platforms giggle, and even honest iOS enthusiasts will grin too. Yes, the iPhone 5S is new, but like iPhone 4 to 4S upgrade, it is incremental. iOS 7 is new, but it is yet to be seen if it will enhance the user experience for the masses and advance the iPhone machine to new heights.
So which new Apple product do you like? We think the "Rim Fire" hot sauce will be a real hit.
source:
Team Coco