Humor: Lenovo's bag of Motorola feels a little light
9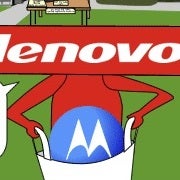 While some are still letting the news of Lenovo's acquisition of Motorola sink in, we think it marks the beginning of what will be a big year in the mobile technology space. Google spent a fair amount of money (or less depending on which accountant you listen to) to buy Motorola, but it is pretty evident that Google was simply after the patents.
From one angle, that might make it look like Lenovo is coming up with the short end of the stick, but Motorola is not without its pretty parts, even without patents.
Like with any monumental technological event, we can glean interesting
insight
to how the negotiations went between Google and Lenovo. While it is not exactly like a yard sale in real life, we suspect that there could be something prophetic in what appears to be a "make an offer" tag next to the
Google barge
(perhaps in case the parties are not such a big hit?).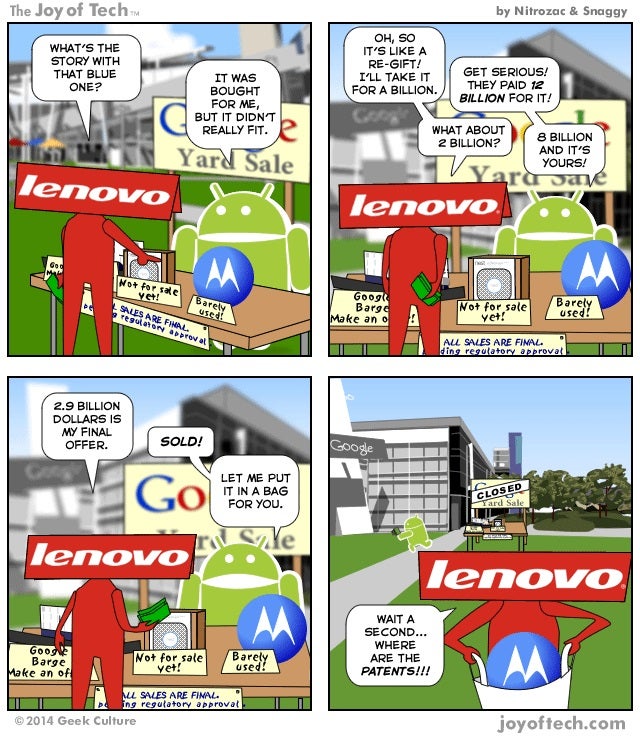 source:
The Joy of Tech