Huge camera changes likely coming in iOS 8: all manual controls
31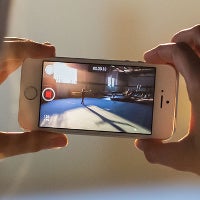 Ever since the launch of the first iPhone in 2007, Apple has always had the simplest of camera interfaces possible - an all-automatic camera with no manual controls. Later versions of iOS introduced the HDR photo feature, then a high-res panorama option arrived, and a few other modes showed up in the camera with time, but up until now, even with the latest version of iOS, you still have no manual control over settings like ISO, white balance, etc.
This is set to change in iOS 8 - Apple has dropped a few hints about its plans at WWDC, and it seems like the company will give users access to just about every single manual camera setting you can think of in the stock app: ISO, shutter speed, focus, white balance and exposure.
What does this enable? Controlling ISO manually, for instance, allows you to control the light gain (or light sensitivity) of the sensor: setting ISO high translates into more light passing onto it and brighter images, but it also entails more noise. The shutter speed, on the other hand, refers to the time the sensor has to absorb light, and the longer it is, the more light it can absorb.
Next, setting the focus manually - from macro to infinity - is an option that we've so far seen only on Nokia Lumia devices and the HTC One (M8), and it's a neat way to avoid having your images out of focus sometimes. Moreover, iOS 8 will also add more advanced features like custom white balance that you can use a gray card with to achieve greater color fidelity, and that's a feature that's reserved for more advanced, dedicated cameras at the moment.
We don't know whether Apple will open up access to those features to third-party apps as well, but if it does, we might just see a flood of new iOS camera apps. What seems certain, though, is that Apple is taking the camera parts of the iPhone seriously, and we're about to see plenty of progress in iOS photography in the near future.