Huawei's smartphone revenue reportedly jumped 70% last year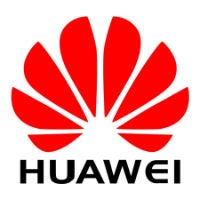 The statistics from the past handful of years have shown that unless your company is named Apple or Samsung, the idea of making a profit as a mobile hardware manufacturer is little more than a fool's errand. But, Samsung has been slipping a bit and it looks like Huawei is taking advantage of the opportunity according to a senior executive.
Richard Yu, head of Huawei's business group, sent out a New Year letter to employees that noted the company's consumer business group (which is mostly smartphones) brought in more than $20 billion in revenue in 2015, which marked a 70% increase for the group. Yu was unsurprisingly optimistic about the news, writing in the letter:
"Over the next three to five years, the majority of mobile phone manufacturers are expected to die out in the face of cutthroat market competition. Huawei's consumer business will become one of the two or three mobile manufacturers to survive. I believe we will definitely become number one in the industry."
According to the latest market share numbers, Huawei is already the third biggest smartphone manufacturer in the world, behind Samsung and Apple, and has been gaining ground. Huawei shifted focus towards more high-end devices in 2015 and had impressive sales in China, Europe, Latin America and the Middle East, which all helped push the revenue figures upwards.