Huawei's forthcoming P10 is rumored to be the most expensive device yet in the P-series
18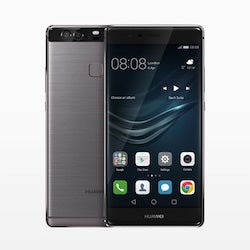 Huawei kicked off 2017 with the release of the Mate 9 in the United States, bringing one of the company's best flagships to compete with other handsets here in the US. However, despite the recent release of the Mate 9, Huawei is already working on its latest flagship smartphone - the P10. We've see plenty of rumors and leaks about the P10 lately, with the most recent and notable one being that of
press renders for the phone
. The P9 was the first Huawei phone to feature a dual-camera setup thank was made in partnership with Leica, and we're expecting the P10 to improve on this same camera system.
However, it looks like that unique camera experience could come at a cost. Twitter user @Ricciollo1 just announced that the P10 will be the most expensive device in Huawei's P-series to date, and when looking at the cost last year's P9, things could get pricey rather quickly. The tweet doesn't offer any exact pricing details, but we can make some fair guesses and assumptions when looking at past P-series handsets. When the standard P9 launched with 32GB of included storage, it featured a price of 599 EUR (around $644), and the P9 Plus boasted an increased price tag of 749 EUR (about $805). @Ricciolo1 does mention on Twitter that the P10 won't cost as much as the Mate 9 Porsche Design, meaning that the phone will be sold for less than 1,395 EUR (or $1,498 USD).
Those are some rather big numbers, but this rumor still leaves a bit to the imagination. Does this mean that the normal P10 will cost more than $805, or is that price going to be saved for the P10 Plus? There's still a lot we don't yet know, but thankfully we won't have to wait too much longer before Huawei officially outlines all of these details. And even if the P10 ends up being a rather costly handset, it's shaping up to be fairly impressive. Along with the improved camera system, we're also expecting the phone to come equipped with a 5.5-inch curved display on both edges of the phone, a resolution of 2560 x 1440, fingerprint scanner, and a design that's very reminiscent to that of the P9.