Huawei will launch Honor smartphones in the US this year, says "a lot" of competitors will disappear
20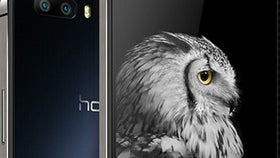 Last year, Huawei started
selling Ascend smartphones
in the US, and now it's getting ready to introduce its Honor brand to North American customers.
According to The Wall Street Journal, Huawei wants to launch unlocked Honor handsets in the US later this year, though it's not clear when exactly it's going to happen, and neither what models will be available. Huawei Devices Chief Marketing Officer Shao Yang told the WSJ that, since Huawei doesn't have the marketing budgets of Apple or Samsung, it will rely on digital advertising, rather than TV ads to promote its brand in the US.
Interestingly, Huawei US president Xu Zhiqiang said that it's not "sustainable" for all smartphone makers to be active in the US smartphone market, and "a lot" of competitors will disappear. Of course, the Huawei exec is confident that this won't happen to his company.
Huawei is currently selling Honor smartphones in Asia and Europe, having shipped
more than 20 million units
last year. Some of the most interesting models include the
Honor 6
and
Honor 6 Plus
(pictured below), the latter being a 5.5-inch handset with a unique Duo rear camera. The Honor 6 Plus
can be ordered internationally
(for $399 plus shipping), though it's offered via a third-party retailer, not officially from Huawei.
What do you think, can Huawei's Honor smartphones be successful on US soil?