Huawei is skimping out on the P10's storage and RAM, benchmarks suggest
21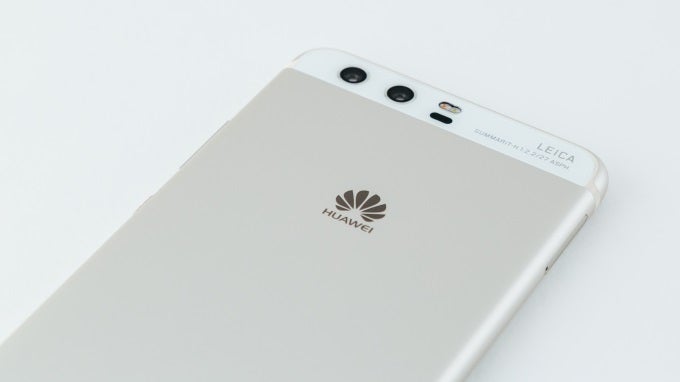 Have you been feeling lucky lately? Perhaps you found some money on the sidewalk, or maybe won yourself a little something from a scratch-off ticket – and now you want to take that high a bit further by betting that money on something. While we most certainly don't condone gambling, here's an idea how you can make things a bit more interesting: go buy a
Huawei P10
.
Why, you might ask, would this be gambling? Well, according to reports, it seems Huawei has been tinkering with its latest flagship's internals – and not in a good way, either. As reported by
GizmoChina
, storage benchmarking app Androbench 5.0 has been showing some hardware discrepancies among users of the P10. It seems affected components include the devices' internal storage and RAM, both of which can be one of several differently performing variations.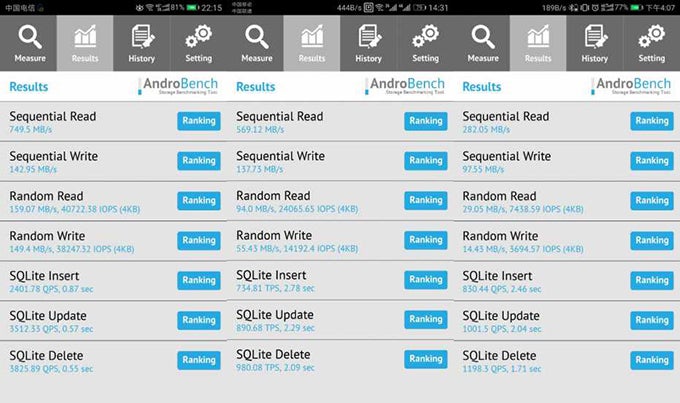 Three different storage options seem to exist for P10 units in the wild – UFS 2.1, UFS 2.0, and eMMC 5.1
This may not strike you as particularly noteworthy, until you consider the fact that different storage options also have dramatic variations in speed as well: while some P10 users have reported reaching over 700 MBps, others can't ever cross the 300 MBps boundary, which is a vast difference, especially considering all of these variations are sold at the same price point. A Reddit commenter also reports variations in RAM type as well, listing six possible combinations of components, all of which seem to be available on the market:
LPDDR3 + eMMC 5.1
LPDDR3 + UFS 2.0
LPDDR3 + UFS 2.1
LPDDR4 + eMMC 5.1
LPDDR4 + UFS 2.0
LPDDR4 + UFS 2.1
The first of these options is the worst possible combo, while the last is the most favorable, so buying a P10 really does seem to be a game of chance. We tested our own P10 unit's storage, and the benchmark showed a read speed of 604 MBps, which suggests we're equipped with a UFS 2.0 unit, though others may be even more unlucky than us. In fact, even users of the most expensive, 6GB RAM / 128 GB storage P10 Plus option report having an eMMC 5.1 unit, which is the slowest of the bunch.
Many manufacturers do the same thing, mind you – this might turn out to be a classic case of sending reviewers slightly better hardware than consumers will receive in order to boost a device's score by a bit. In any case, we advise potential buyers of the P10 to check their device's speeds and make sure they haven't gotten the short end of the stick.