Huawei is gearing up to tackle the US smartphone market
13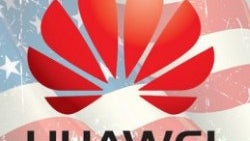 According to Zhiqiang Xu, Huawei's president of USA devices, Huawei is currently gearing up to tackle the US smartphone market, with plans to eventually become one of the three largest brands in the country. After expanding to the European market over the past couple of years, it looks like Huawei is now aiming to increase its footprint in the United States, the second largest smartphone market after Huawei's home market of China. According to some estimates, Huawei is the fourth largest smartphone marker in the world, with roughly 75 million units shipped in 2014.
Xu said that Huawei is aiming to partner up with all of the four major carriers in the US to offer subsidized smartphones, although it looks like AT&T, Sprint, and T-Mobile will be closer partners than Verizon, at least when it comes to smartphones. Furthermore, the company is also aiming to sell smartphones directly to US customers.
US customers looking to get an unlocked Huawei smartphone can already hit up the company's US web store, but at the moment, there are just two smartphone models to choose from. While the Ascend Mate 2 and the Snap To are both decent smartphones, the GetHuawei store currently lacks the presence of flagship smartphone models.
The recently-unveiled Huawei flagships, the
Ascend P8
and the Ascend P8 Max have yet to be officially announced as available in the United States. The current models would work on AT&T's and T-Mobile's networks out of the box, but if Huawei plans to seriously penetrate the US market, chances are that it will need to release special localized versions of the Ascend P8 and P8 Max. As it turns out, a smartphone that looks just like the Huawei P8 was recently spotted in the FCC database getting its certifications.
Recommended Stories