Huawei didn't manufacture the Google Pixel because of branding differences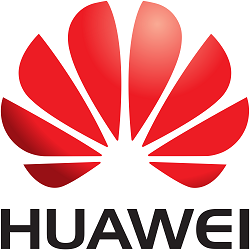 Of all the Android smartphones that have come out this year, Google's all new
Pixel
and
Pixel XL
are easily two of the most impressive and popular that are currently on the market. Although the devices may not be breaking that much new ground from a hardware standpoint, both the changes in software with Android
7.1
Nougat and Google's decision to ax the Nexus branding in favor of Pixel one are reason enough for the new handsets to attract a lot of attention. However, thanks to a new report that recently broke, it looks like the latter of those two things had a big impact on who was behind the manufacturing of the Pixel line.
As you know, while the Pixel phones are branded to be the first phones that are made by Google itself, HTC is the company that's actually behind the whole manufacturing process. Google has used OEMs to help them create their Nexus line ever since the Nexus One back in 2010. However, the main difference between the Nexus handsets and the new Pixel phones is that all past Nexus devices have featured branding for the company that actually manufactured it. For example, last year's Nexus 5X and Nexus 6P featured LG and Huawei branding on them respectively. Leading up to the release of the Google Pixel line, there were talks that Huawei would step in once again to aid Google in the creation process of the handset, but as we know, that never happened.
WinFuture.de
recently reached out to Huawei to inquire about their decision to not work on the Pixel line with Google, and Huawei's Vice President of their Consumer Business Group, Colin Giles, responded with a message that reinforces rumors we've heard in the past. According to Giles, Huawei passed on the deal because of the fact that the Huawei brand wouldn't be present on the phones' final hardware. Huawei is doing everything they can to build up a name for themselves in the US, so choosing to invest all of this time and money into a product that wouldn't feature their name obviously didn't sound all that appealing to them.
Thankfully, this disagreement that Huawei and Google had doesn't appear to have affected their professional relationship at all. In fact, there are new rumors flying around that Huawei could be partnering up with Google sometime in 2017 to release a Pixel handset with the company's branding on it. Judging by how much of a critical success the Huawei Nexus 6P was, count us excited for a potential Huawei Pixel phone next year.