Huawei's CEO says the company must restructure to become self-sufficient
3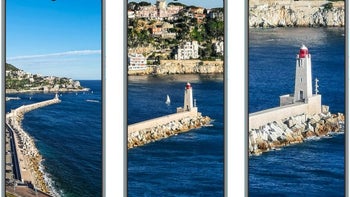 There has been no movement on the part of the Trump administration to ease the restrictions preventing Huawei from accessing its U.S. supply chain.
According to Bloomberg
, the manufacturer's founder and CEO, Ren Zhengfei, is busy working on a restructuring that will take three to five years to complete. At the end of that time period, Ren wants Huawei to be completely self-sufficient. After Huawei was placed on the U.S. Commerce Department's Entity List on May 16th, U.S. firms like Google, Qualcomm, Micron and Intel stopped doing business with the company. Even suppliers in other countries, like the U.K.'s ARM Holding, cut ties with the company because it uses American technology.
Huawei lost access to the Google Play services version of Android, Micron's memory chips, ARM Holding's chip designs and much more.
The company introduced its own HarmonyOS
, which it will use as an Android replacement if necessary, and its Hi-Silicon unit designs its own chipsets and modem chips (both manufactured by TSMC). However, Hi-Silicon did use U.S. sourced software to design these components and worked off ARM's chip designs, so Huawei might have to scramble after its inventory of these parts runs out. Still, the company has been able to produce the Kirin 990 chipset, expected to power the Huawei Mate 30 Pro when it is released later this year.
Despite the ban, Huawei shipped 24% more phones during the first half of this year

In a letter written earlier this month, Ren says that Huawei needs to create an "invincible iron army that can help us achieve victory." Frankly, putting this in military terms may not put U.S. lawmakers at ease; they already consider the company to be a national security threat because of a law in China that allows the government to demand that Huawei gather intelligence on its behalf. The fear is that Huawei's phones and networking equipment gear contain back doors that will be used to spy on U.S. companies and consumers. Huawei has always denied this. While U.S. President Donald Trump has cited security as the reason for Huawei's placement on the Entity List, the report from Bloomberg notes that some feel the U.S. is trying to keep Huawei down because of its lead-in 5G. The next generation of wireless connectivity will lead to the creation of new businesses and stoke the economy of countries that harness the speed of 5G. With the U.S. banning the use of Huawei's 5G networking gear, Ren Zhengfei says that "The U.S. doesn't use the most advanced 5G technology. That may leave it lagging behind in the artificial intelligence sector."
"We have to complete an overhaul in harsh and difficult conditions, creating an invincible iron army that can help us achieve victory. We absolutely have to complete this re-organization within three to five years."-Ren Zhengfei, founder and CEO, Huawei
This should have been a great year for Huawei. In 2018, the company trailed only Samsung and Apple in global smartphone shipments after delivering 206 million units. And things improved during the first quarter this year when Huawei shipped 59 million handsets, a better than 50% year-over-year gain. For the three month period, Huawei topped Apple, moving up to second place among manufacturers. And by next year, the company
would have reached its goal of taking over the top spot from Samsung
if not for its placement on the Entity List. Nonetheless, the company is performing better than many might have expected, given the circumstances. During the second quarter, it shipped an additional 59 million phones bring the first-half number to 118 million handsets. That is a 24% gain from the first half of 2018.
Huawei might be putting up surprisingly good numbers now, but the second half of this year could be tougher. And the fact that its CEO is publicly talking about a restructuring means that he sees it too.